Materials suitable for Laser cutting
The laser cutting technology enables the cutting of a wide variety of materials in a precise and efficient manner, with low depreciation, no chips and a high quality finish that does not require further processing. Different types of lasers are used in cutting different materials. In this article we will focus on CO2 gas laser, which is one of the most common in the industry and is intended for cutting on non-metallic materials.
Which
materials can be cut At Lasercut4?
Types of plastics we hold in stock:
Acrylic (PMMA / Perspex)
The most transparent plastic. 15 times stronger than glass and weighs about half of it. Comes in a variety of shades and thicknesses. Laser cutting of Acrylic leaves a cut surface clean of soot and very smooth, which does not require further processing. In addition to cutting, Acrylic can be laser engraved and laser marked to a very precise depth. Acrylic is a thermoplastic material that can be processed in heat. The material is resistant to UV radiation, making it resistant to the sun and suitable for a large number of uses, such as signs design and outdoor signs.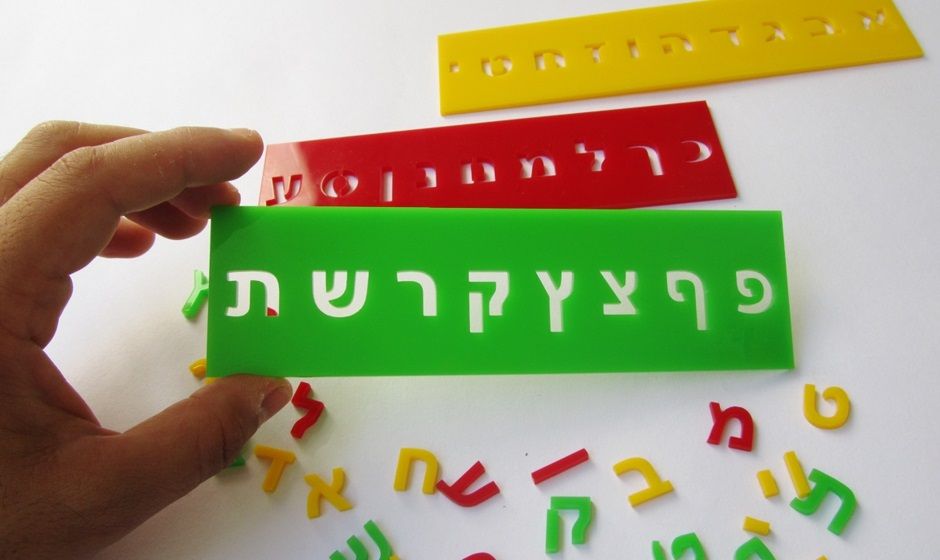 Laser cutting of Colored Acrylic sheet into a lettering stencils
Polypropylene (PP)
Comes as a flexible sheet in a variety of thicknesses and colors. Suitable for use as a pivot after its insertion (creating a folding line) using the laser. Especially suitable for creating durable stencils. Its disadvantage - the cutting line is relatively thick and limits the amount of detail that can be reached.

Polyester

('Mylar')

The Myler is the product of the instrial giant DuPont. The material comes in A3 sheet size and in a variety of thiknesses (90, 170, 250 microns). Because the cartridge is thin as paper, but much stronger than it and does not absorb liquids, it is most suitable for creating detailed and precise stencils.




Plastics that are not in stock, but can be cut with Laser:




ABS, Delrin, Polyethylene Foam ('Palziv'), polystyrene and more.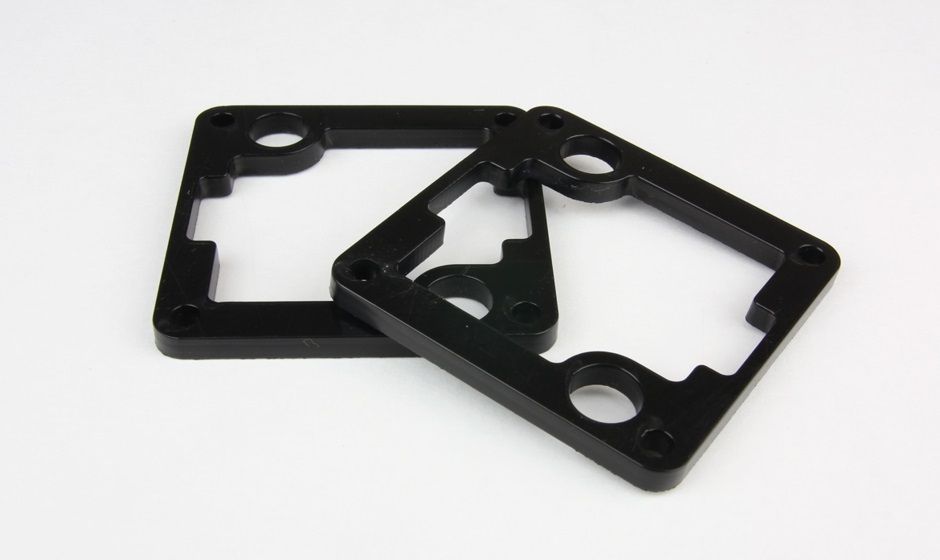 Laser cutting of a technical plastic cut with laser - Dalrin (POM) 5 mm thick



More Examples of laser cutting of plastics.
Note: We do not cut polymers containing PVC (polyvinyl chloride), which emits toxic gases during laser processing.
Laser cutting of wood
Wood is an organic material that is widely used in industry. Many types of wood can be cut by laser, in a variety of shapes and arrangements that can be obtained:
Plywood.
MDF.
Veneer.
Solid natural wood.
The main variables affecting the thickness of the wood that can be cut with laser are:
Intensity and focus of the laser beam

.

The type and density of the wood - Balsa is cut very easily in relation to oak.

Plywood

type - the number of plies in the log, the orientation, the amount of Adhesive, etc.

Drying level / humidity of the wood.

Concentration of natural oils in the wood.
Most laser machines are designed to cut a two-dimensional surfaces, and the thinner the material is, the better cutting results. Therefore it is strongly recommended to work with a wood plates that are not band due to high humidity that can cause deformity. These distortions are more common in thin plates and in solid wood sheets, which continue to "bent" depending on the direction of the fibers and the location from which the stem is cut.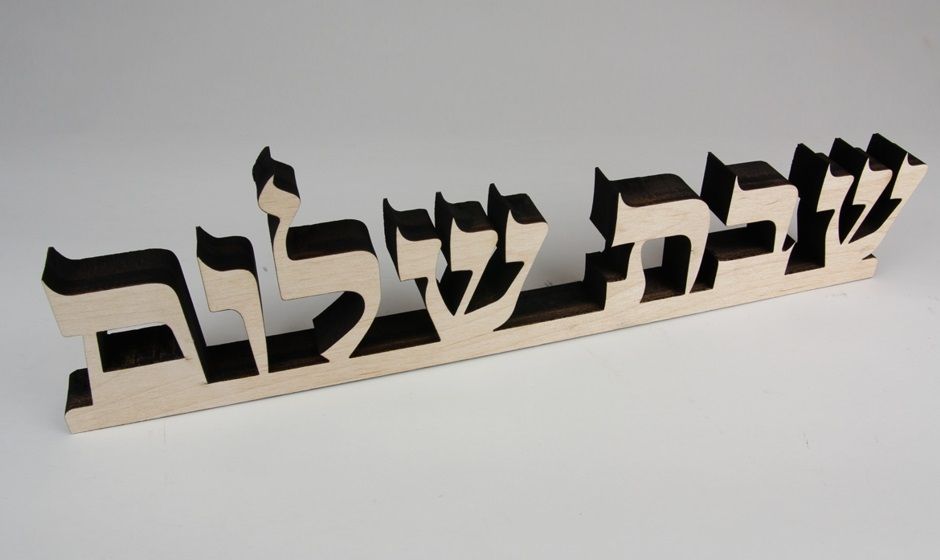 Laser cutting of solid Maple wood - decorative word for home design

Types of wood we hold in stock:
poplar

plywood

The most common plywood, mainly because of its cheap price. Laser cutting of poplar plywood is done quickly and efficiently, which significantly reduces the price of the work. For example, it is cheaper to cut a 3 mm thick poplar wood than a similar thickness cardboard. We hold high-quality plywood with a European standard in thicknesses ranging from 3 mm to 15 mm, because of its light color, it is best suited for recording or painting. The main uses: modeling and prototyping, raw material for art and crafts, signs and more.



Birch plywood
Is considered to be the highest quality hardwood due to its strength obtained from the combination of many layers and high quality adhesives. The birch plywood is relatively expensive, but is very suitable for structural strength and finish with a high quality.
MDF – Medium Density Fiberboard
Artificial woodwork material made from sawdust residues and sanding dust and / or cellulose fibers, remaining after sawing the main tree trunk. The MDF is relatively uniform both in thickness and structure without a defined fiber direction, and therefore resistant to bending. This feature makes it very suitable for laser cutting.
woods
that not in stock, but can be cut with us:
Solid wood - thickness of 10mm depending on the type of wood - You can cut all types of veneer available in any thickness When it comes to thin veneer, it is recommended to paste on another veneer perpendicular to the fiber before cutting to provide high resistance The cutting parts can be burned on all types of woods and have impressive results in their quality.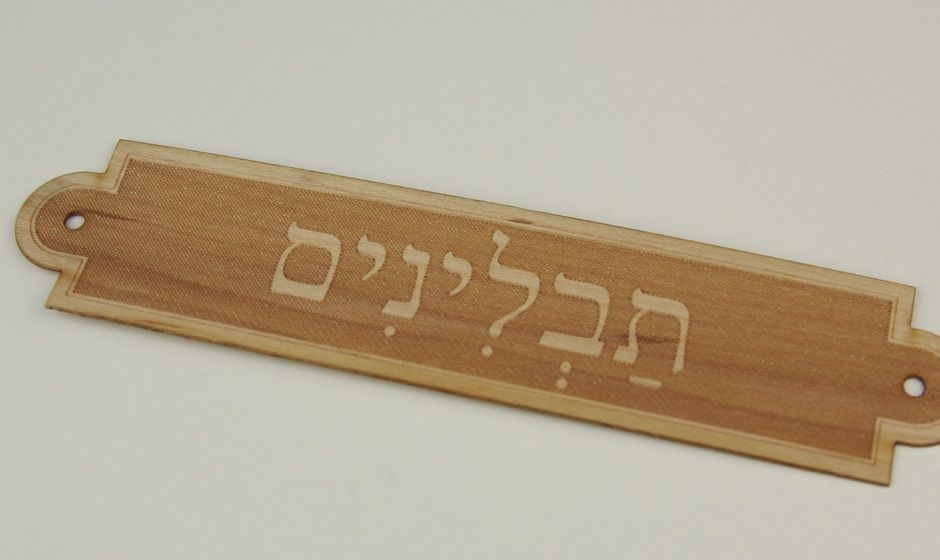 Laser cutting and laser engraving of Signs for kitchens made o veneer


More Examples of laser cutting of wood.
Laser Cutting of paper and cardboard
A very broad family of materials with a very large number of different applications such as packaging or special cards and invitations. Due to their relatively low cost and availability, they are used to create various stencils for painting, mock-ups, prototypes and architectural models. In combination with laser cutting and printing you can create special business cards, special wedding invitations, designed greetings for every occasion, covers for documet folders, booklets and more.
We stock the most common types of paper and cardboard in laser cutting:
Craft cardboard.

Compressed cardboard (gray and brown finish).

Duplex cardboard in a variety of thicknesses.

Colored papers and cardboard.

White paper in a variety of thicknesses.
You can cut almost all types of paper and cardboard. In cases where the paper have PVC coating or other unfamiliar type of coating, we do not cut it with a laser because of the toxicity of the emitted gases.

More Examples of laser cutting of paper.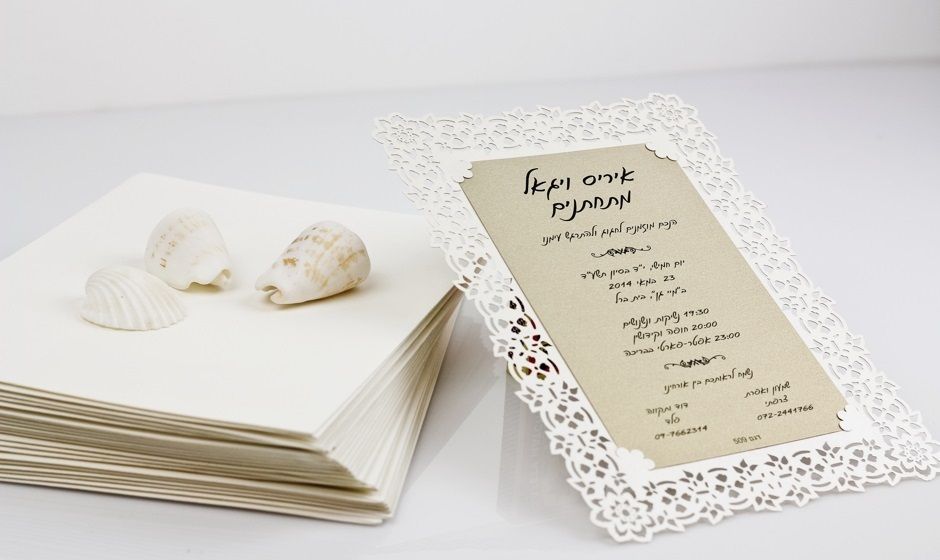 Wedding invitation cut with laser in a lace pattern - 285 gram paper

Laser cutting of fabric
You can cut and engrave on a wide variety of natural and synthetic fabrics and Leather. Laser cutting is fast and very precise and opens many possibilities of cuts and burns that can not be done with scissors or knife. The laser technology has an additional benefit - fusion synthetic fabric edges and preventing it from split open after cutting. Natural fabrics are cut very well, but the edges of the fabric darken slightly and are not sealed by fusion like synthetic fabrics. With regard to laser cutting, it can be said that the thinner the fabric, the faster it will be cut and the more clean and accurate it will be.
The variety of fabrics and leathers available on the market is endless, so we can not keep them in stock. We allow each customer to bring a sample of the material he wants to cut with a laser, but we ask that you check that the material does not contain PVC because of the toxicity of the emitted gases.

More Examples of laser cutting of paper.
Laser Cutting of rubber and silicone
Silicone and rubber sheets can be cut and engraved in a variety of thicknesses, colors and levels of difficulty.
Cutting of rubber and silicone with laser allows for a high level of precision that can not be cut manually with a knife or scissors. engraving onto these materials allows for the selective removal of certain areas on the surface and the creation of different textures. The laser can be used to create high-quality rubber stamps with high resolution and non-standard sizes, durable and multi-purpose stencils, cutting of custom seals and more. Rubber and silicone are water resistant, so the products of soot generated during laser cutting can be removed and obtained a quality and clean result.
One of the great advantages of silicone is that it does not stick to other materials, and therefore can be used as a multi-time template for the casting of various materials.
At Lasercut4, Silicone can be ordered with thicknesses ranging from 0.3 mm to 3 mm.

More Examples of laser cutting of rubber.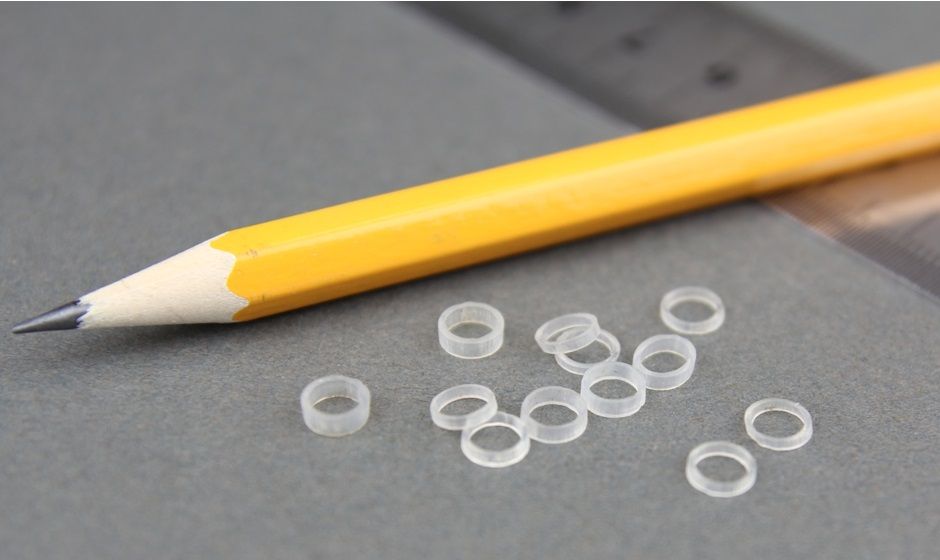 Laser Cutting of silicone seals according to demand
Laser engraving on a variety of materials
Laser engraving can be done on all materials appearing on our web site and on materials that we can not cut. Of the metals, anodized aluminum can be engraved (aluminum that has an electrolytic coating that comes in different colors or transparently and provides resistance to corrosion). In addition, it is possible to etch on glass, marble and stone, ceramics, corian and more.

More Examples of laser Engraving.