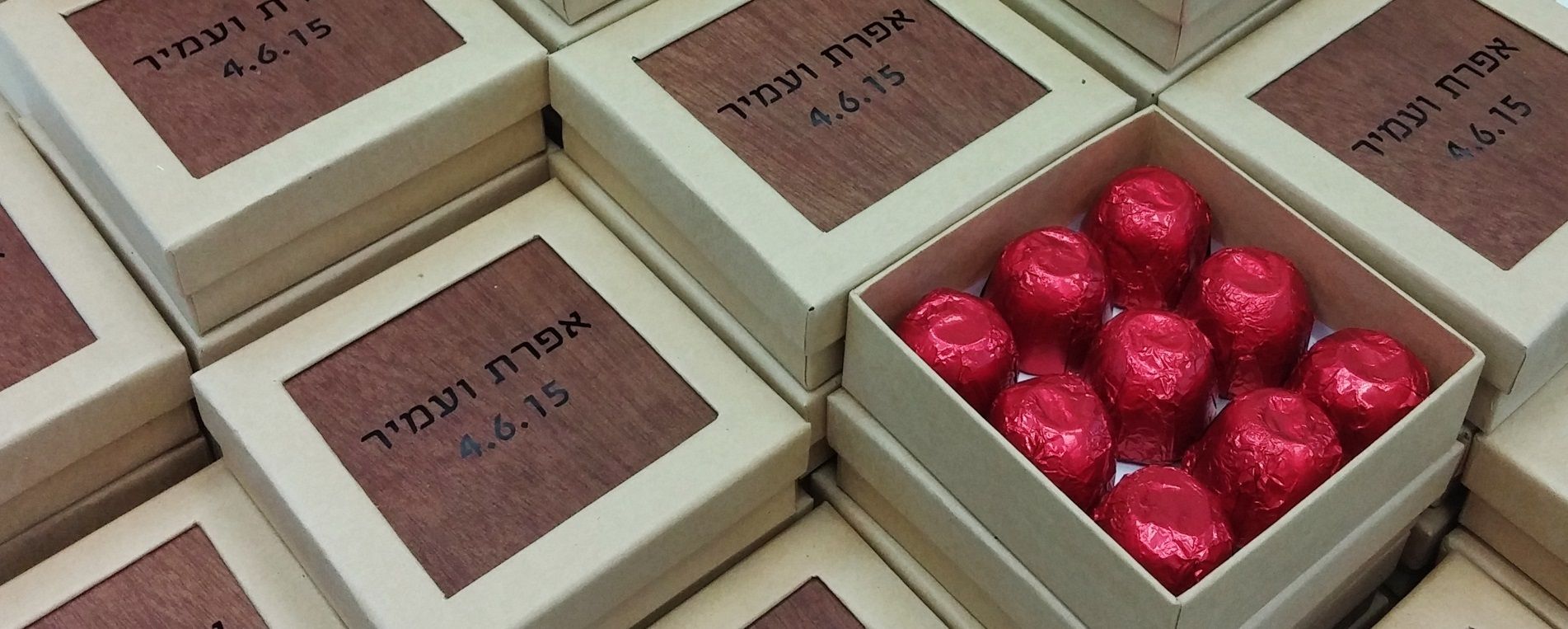 Packaging is located on the seam between 2D and 3D objects. Packaging is usually made out of flat sheets, such as paper or cardboard, which have been printed and then folded and cut according to the product they are packing. The world of packaging has a wide range full of possibilities from selecting the right materials, graphic design, the expected use of the package and what it needs to "say" to the customer. In our daily routine we encounter endless amount of packages, whether it's our grocery, cosmetics or other daily products and we do not always put another thought into the technology behind the packaging, but we can yet immediately identify whether the product is expensive or cheap only by it's package. A well designed package will deliver hidden as well as obvious messages that will increase the desirability of the product. This can explain in many cases why some products will remain on the shelf while others will enjoy high demand.
Laser cutting of packages
Laser cutting technology is used in the packaging industry in several cases:
Design prototypes for packaging - In the initial stages of packaging design, several layouts are tested and slightly changed until reaching the final layout. Few parameters are examined such as: the product dimensions, printing options, packing strength and ease of use. Laser technology helps us to immensely shorten the time between each tested version thus immensely shorten the developing process time and cost. When the only "tooling" you need is a DXF/PDF file, you no longer think twice when another improvement is needed.
Adding laser cut elements to packaging - Using laser cutting in some parts of the package contributes to the package branding. You can add a window that reveals part of the product, a cut that highlights the company logo or cut elements related to how the product is used. The result is a unique packaging, outside of the familiar world of standard packaging, with a special and detailed look and feel of an artistic handcraft. The addition of a laser-cut element makes the packaging looks prestigious and enhance the impression and value of the packaged product.
Production in small series - Laser technology offers a fast and inexpensive solution for cutting and preparing package layouts in the quantities of dozens of units or small series without going into the high costs of tooling and time that are needed for mass production methods. As the process is completely digital and relies on a computer file, it is possible to produce different layouts at almost the same cost as and can be used for personally laser cut series (such as different name on each package).
Special package design with Personal branding
Custom packaging design bridges several requirements such as: Safety of the product, the strength of the packaging, the type of material and the manner of assembling the package, while taking into consideration simplicity of use and cost. Other important parameters are: How to use the package - disposable, multi-purpose, opening and unpacking methods, what should the packaging convey to the customer - prestige? originality? creativity? surprise? and more.
There are different types of packages that can be manufactured or branded using laser cutting:
Paper and duplex packaging - a thin and cheap material suitable for laser cutting. You can add laser cut elements on the side of the package and use layers of paper to highlight the cut areas. It is also possible to print on the raw material and cut the laser after the printing.
Cardboard Packaging - Compressed or corrugated material thicknesses 1 mm or more can be combined with cutting elements. Corrugated cardboard can be used to create hard and cheap packages that serve as small display stands.
Wooden packs - Wine bottles and gift packages. Usually comes as a ready-made package, but with laser technology it is possible to mark on it and brand it with captions such as logos, greetings or other text containing the product details.
Plastic packs - Plexiglas sheets can be used as raw material for building plastic boxes to any extent. The material has a special appearance and can be both cut and marked for custom made and branding purposes.
Leather and Fabric cases - types of jewelry cases, small leather bags for coins and medals, and more. We can beautifully engrave the leather and embed a logo or picture in it. It is also possible to cut fabric and leather sheets accurately and assemble them by stitching.
Custom packaging design according to the customer's definition can include the company logo and specific information with Laser cutting or laser marking, and the design of special packaging and their production with the laser cutting machine is done relatively quickly and this with low cost, especially in advertising branch, where creativity is the key to achieving the desired effect.
For a quote - Press Here!
More relevant information

:

Article about materials and laser technology