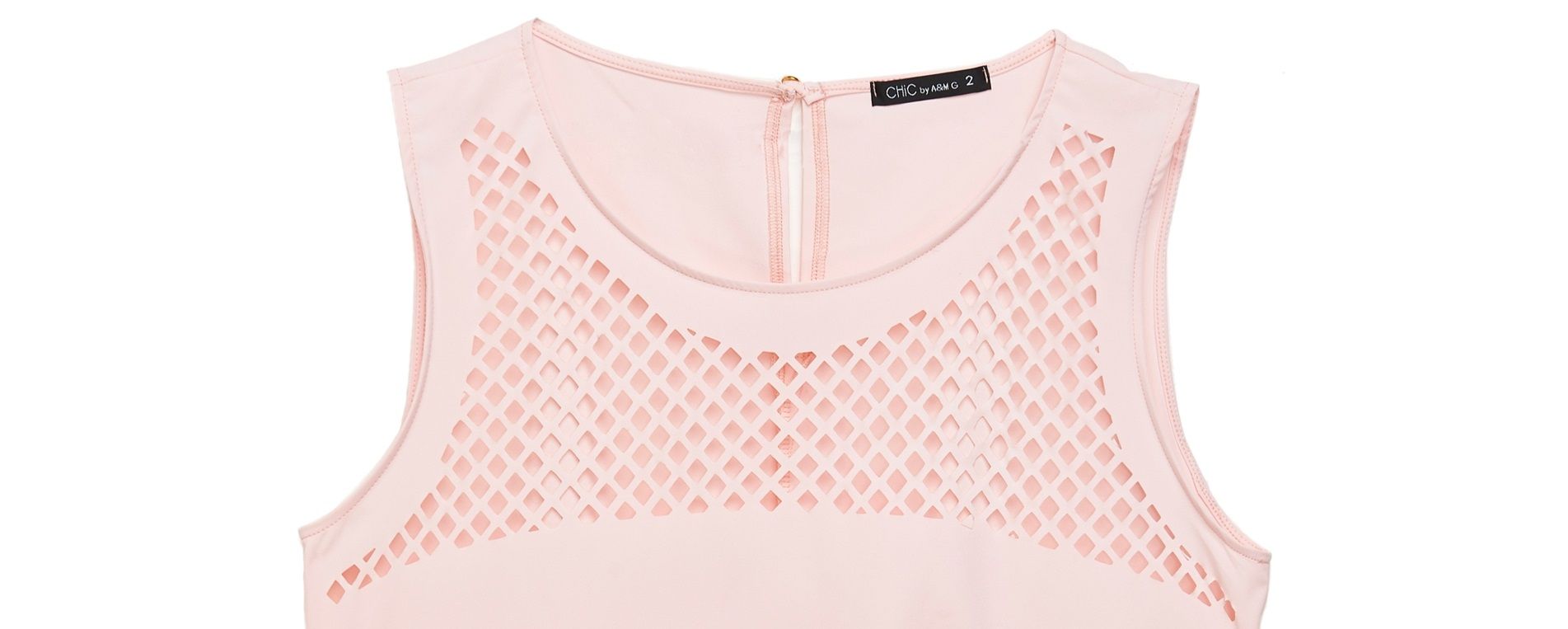 Fashion design is the industry dealing with clothing design and clothing accessories. This is a dynamic area that in constantly changing from season to season and from year to year. Each time there is a need to innovate and present new trends, whether when new types of fabrics are popping, colors and special textures are created, different types of stitch are made or when any other innovation in the design of the fabric shows up. One of the most interesting and special applications in the fabric processing industry is the laser cutting and engraving technology. With this technology, a variety of options can be achieved and creating new appearances and original clothing becomes easy. The technology is easy to use, precise, provides high finishing qualities and is useful in a variety of synthetic and natural fabrics in any thickness.
Laser cutting of Fabrics
Laser cutting of fabrics is used in the fashion industry in several ways:
Creating models and prototypes - laser cutting allows the designer to break boundaries in fashion design - it provides unique cutting abilities in various materials for clothing and footwear. In addition, it also provides a powerful channel for try and error process to explore and discover new opportunities. Laser cutting enables the production of a prototype quickly and accurately, to test it, and to repeat the process accurately if necessary.
Adding laser cutting elements to a collection - you can add multiple laser cutting elements and lace type elements into shirts, dresses and skirts in a existing clothes collection. special cuttings can be added to the fabric in the stage prior to stitching in the form of mesh like patterns.
Cutting fabric products with laser - The laser performs a fast cutting of fabrics using a very thin laser beam and very high heat. The result is a very precise cut in a very good quality while the edges of the fabric getting welded by the heat and prevents it from unpicking (apply mostly on synthetic materials). This feature enables cutting of fabrics without the need for additional finish while quality maintained compared to scissors cutting or machine. The process allows the production of unusual lace meshes, which would require many hours of manual labor when being done with traditional methods. Producing small series or experimental series makes laser cutting cost effective especially when several types of fabrics are require to enrich the collection.
Leather laser engraving - enables marking and engraving leather products, such as shoes, bags and belts. Laser engraving allows you to create textures or add a personal stamp to your design. The engraving can be set to different depths, create different textures and patterns. For example, you can create geometrical patterns along a belt, add a personal logo on a bag or on shoes, or add special label on a wallet or a logo which looks like stamping with heat. The process is fast and allows you to brand leather products. Each

leather responds

differently depending on the type of

leather

and the way it was made and the result is different from one

leather

to another.
Customization - laser cutting and laser engraving are done using laser machine that is controlled by a computer. One of the great advantages to fashion designers is the ability to make changes between one design and another so cost and time to market are significantly reduced.
Symbols and numbers - with laser engraving it is cost-effective to brand small number of clothing details, thus adding to the prestige and uniqueness of boutique designs. You can also cut labels in any shape in leather and label them with laser engraving.
Lasercut4 provides a wide range of laser cutting and laser engraving capabilities, with solutions for individual designers who work on new designs and are interested in experimenting and developing new products, and with large scale production as well. We are engaged in finding creative solutions to our customers challenges through our main tools - laser cutting. The team includes designers and product engineers to help tailor the best solution to your need.
Fashion designers and manufacturers are invited to come and meet us and get a closer look at our laser cutting capabilities, and how technology can help you break through design boundaries.
For a quote - Press Here!
More relevant information

:

Article about materials and laser technology