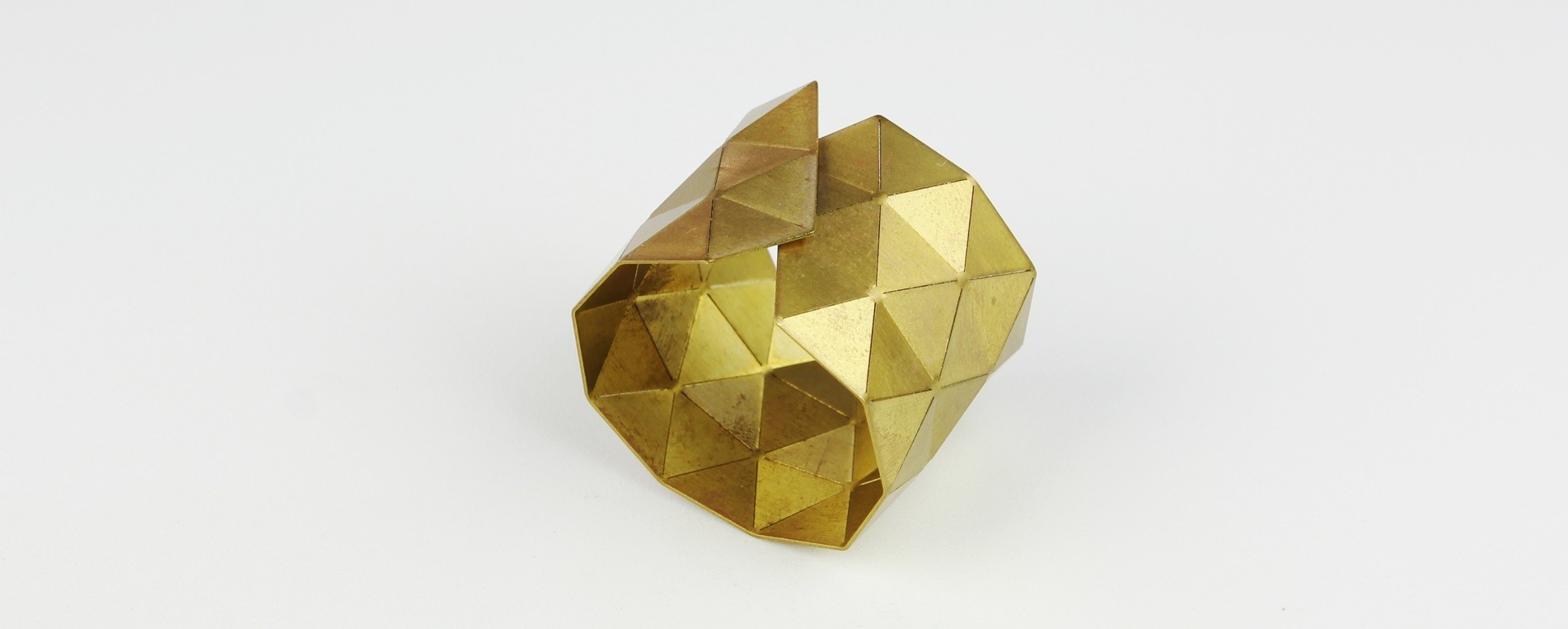 Jewelries are decorative accessories used in human culture as means of decoration. Jewelry is made from a wide variety of natural materials such as oysters, pearls, diamonds, topaz stones, metals and synthetic materials based on polymers. Jewelry can be used to decorate body parts of women and men or to decorate fashionable accessories. Jewelry usually has much higher value than of the material it is made of. Some historical jewelry gain value from its age. There are unique handmade jewelries, which includes sawing, stamping, engraving and embedding stones - all familiar methods from the classical jewelry industry.
In the wake of the Industrial Revolution, many technologies and processes have been introduced and have enabled the mass production of jewelries in a rapid and precise manner that preserves the authentic, hand-shaped look. A jewelry designer is a professional who designs jewelries and creates it according to demand (personal jewelry) or according to the design line that he makes. In his workshop, the designer uses the tools and technologies at his disposal and artistically expresses his statement in the final objects. Designed jewelry is usually unique and can made of a variety of materials or combination of more than one material. Gold and silver are the main metals used in the world of jewelry, but there are also jewelries made of brass and copper, which are a cheaper substitute for precious metals.


Laser Cutting of Jewelry
Laser cutting technology is one of the most advanced technologies in the world of jewelry design. it is becoming increasingly common and possible today to laser-cut a very large variety of materials such as: metals, plastics, wood, fabrics, silicon and more. Among the metals are gold, silver, brass, copper, galvanized Steel and Carbon Steel, stainless steel and more. Metals can be cut in a wide range of thicknesses from almost zero to a few millimeters thick.
With the laser technology, fine metal sheets can be finely pierced and become lace like perforated objects, thus creating complex items. Laser cutting also allows the production of three-dimensional bending parts that is made out of a two-dimensional sheet. The technology enables the implementation of new design ideas that cannot be otherwise implemented. The process does not require special knowledge, tools or skills, which are usually required for hand-made craftsmanship. Laser cutting allows mass production as well as relatively small batches of production and can give handmade look to the final jewelry. Laser cutting is a friendly, fast making process and enables the rapid production from a file to the final item. This immediacy enables both the professional designer and the amateur designer to design and create their own original range of jewelries. The ability to move from two-dimensional drawing files to the end result makes laser cutting an essential tool. The technology saves expensive time releasing more of it to improving the design.
Laser Engraving on Jewelry
In addition to the laser cutting options, the laser technology also allows marking and engraving on the surface of the material in a precise and gentle yet durable and UV protected. Many applications such as accessories design, pendants and other fashion accessories benefit of laser engraving technology. The combination of laser engraving and laser cutting enables the manufacturing of a wide range of fine and delicate jewelry.
Other materials that can be laser engraved are: papers of all types, cartons and cardboard, acrylic boards and other plastics in a variety of thicknesses, fabric and leather sheets, rubber, silicon and more.


For a quote - Press Here!
More relevant information

:

Article about materials and laser technology